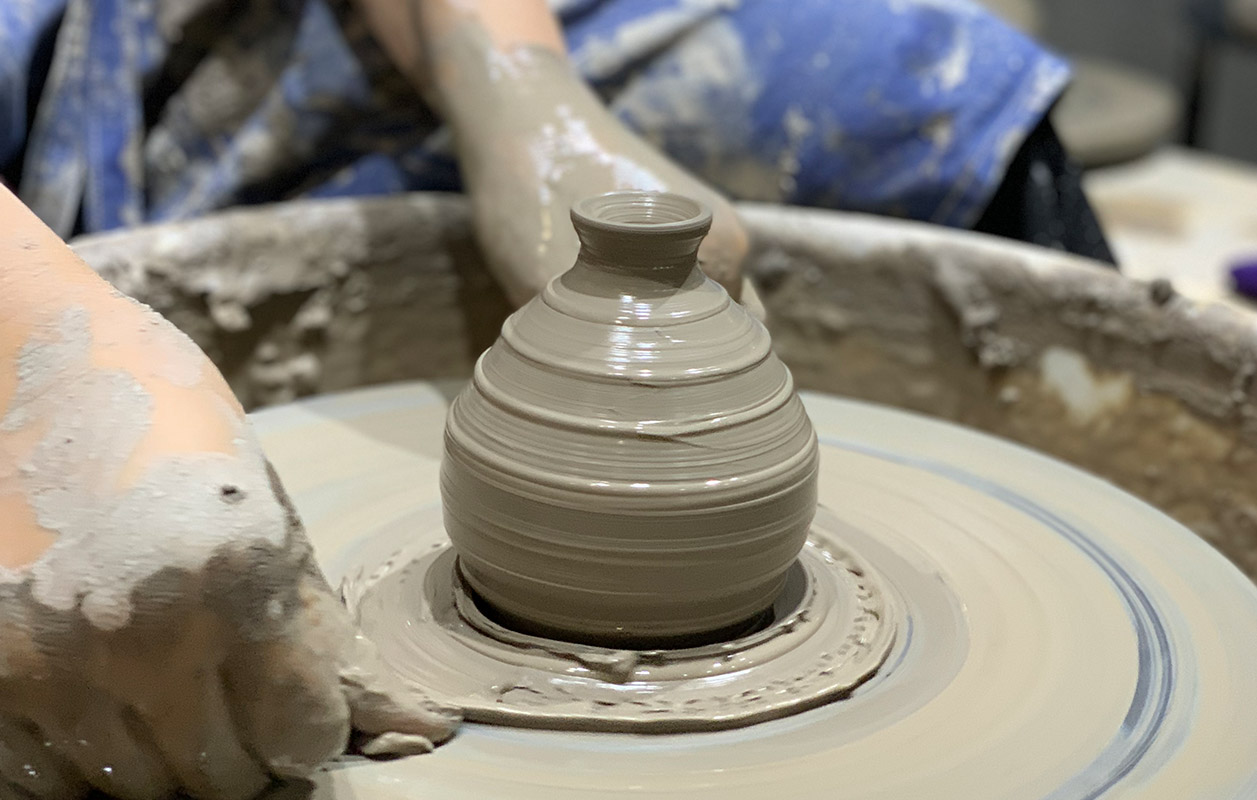 4sessions Wheel Throwing Course (10hours) 2.5hours per session
Learn Pottery on the Wheel with us! Embark your pottery journey in vessel creation beginning with an introduction to wheel-thrown pottery, which includes learning the techniques of centering, throwing, trimming, and glazing. Students signed up for this course will start from Basic Potters l and develop their pottery skills progressively towards Basic Potters ll then proceed to Intermediate Potters Wheel upon achieving different levels of pottery wheel mastery.
Our Pottery on the Wheel sessions is conducted weekly over 4 consecutive sessions. Pick a session of your choice to get started! Upon the completion of the Basic Potters' programme you get to enjoy the benefits of continually practicing wheel throwing at your own time (your own pace) by signing up our studio rental package.
4 Sessions x 2.5hours (Total 10hours)
Outcome:
8-12 fired pieces
Fees:
RM 920 (4 sessions)
Select your class:
Tues/ Fri / Sat / Sun
10am- 12:30pm/ 2:00pm-4:30pm
Basic 1, Basic 2, Basic 3
Intermediate 1, Intermediate 2
Advanced
4 LESSONS (REGULAR CLASS)

* This short course is suitable for students who want to learn pottery wheel from basic to advanced as hobby or future career
* L1/2/3/4 = Lesson 1/2/3/4
* The weight of clay (gram) we mentioned above is the portion of each clay ball for students to practice in each level classes ,beginner starts from smaller portion.
Beary Potter Studio (Balakong)
A-7-1,Jalan C180/1,Dataran C180 Balakong, 43200 Cheras, Selangor, Malaysia
Peinto Gallery (Bukit Jaill)
No. 2-43, Residensi Park Bukit Jalil, Persiaran Jalil Utama, Bandar Bukit Jalil, 57000, Wilayah Persekutuan Kuala Lumpur
Tel: +603 9765 8708